I like searching for the best used cars under 5000 on Craigslist cars because this price range gives the buyer a little bit of flexibility with what type of used car they want to purchase.  Cars in the $1000 to $3000 range tend to be "commuter" cars and buyers tend to choose economy brands, such as, Honda Civic, Toyota Corolla, Nissan Sentra, and Honda Accords.
When purchasing used cars under 5000, the buyer has the potential to purchase a lightly used luxury car.  Actually, I sold my Infiniti G35 for this price.  Why did I sell it for such a low price? The reason was because I wanted to make a fast sale and Kelly Blue Book was only pricing the car around $6800 in the "excellent" price range.  My car's 6-disc CD player stopped working, the suspension was squeaky, the seat wobbled a little bit, and the windshield was cracked.  I figured with all those repairs, I should lower the price to $5000.  The good part about the car?  The car only had 147,000 miles on it, it still ran very well and is VERY fun to drive…especially when you punch the gas around a curve.  I also had brand new tires and the brake pads were recently replaced.  I'd say all in all, my Infiniti priced at $5000 was a bargain.
You'd be surprised what type of luxury vehicles you can buy for under 5000.  Using Craigslist Cars Seattle, I browsed the listings and used the built-in filter to search for cars in the 4000 to 5000 dollar price range.  I also searched for luxury cars by keyword and looked for specific luxury cars such as BMW, Audi, Lexus, Infiniti, and Acura.  Here are some of the used autos under 5000 dollars that I found.
1986 Porsche 944 – $4500
Awesome! There's a Porsche listed for less than $5000 and it looks like it's still in good condition. This car only has 141,000 miles on it and a lot of parts have been replaced.
2001 Blue Lexus IS 300 – $4900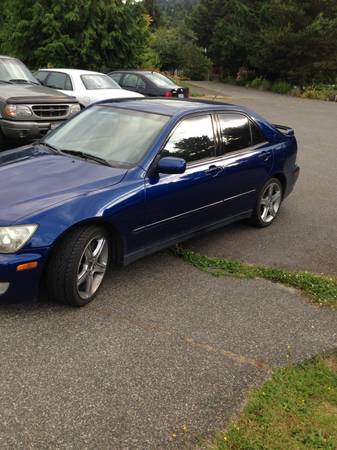 This popular luxury sports car has around 190,000 miles, but still runs like a dream.  The car has new tires, a new paint job and has always been maintained very well.
1998 BMW 323ic Convertible 6-Speed – $4500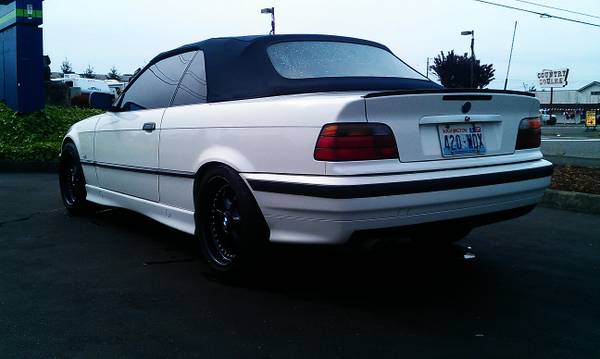 This car is perfect, except the driver's door won't open from the outside and the interior needs a little work.
White Audi A4 2000 – $4400
Car has 144,000 miles on it. The owner says the car has no problems and runs well.
2003 Acura TL – South Seattle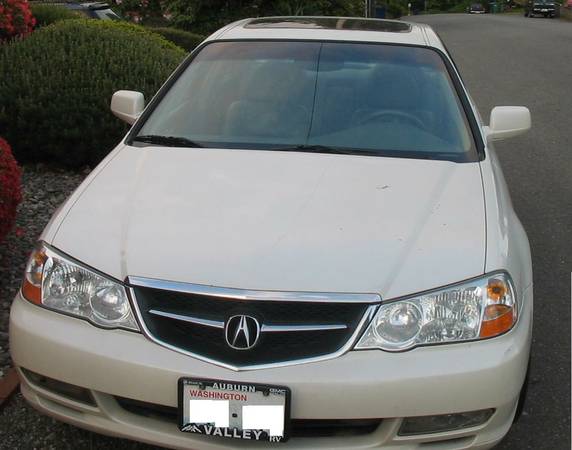 This car has 156,000 miles and has a clean interior, as well as exterior. The owner is getting rid of the car because they need extra cash and can't afford to maintain the car.
If you're looking for a more reliable and less sporty car, then here are some other options for used cars for sale under 5000.  For reliability, low maintenance, and a lot of value for the price; I'd recommend the following Craigslist used cars.
Early to late 90's Volvos are great value cars for their price.  I see Volvo's on Craigslist used cars all the time priced around the $3000-$5000 range.  Of course, you'll have to do some routine maintenance on these cars and foresee the cost of a new timing belt around the 120,000 mile mark.  These cars are very reliable and have an excellent safety rating.  Gas mileage is pretty standard on the Volvo. These cars average 25 miles per gallon.
Dodge Neon's have been around forever and average between $2000-$3000 on Craigslist cars.  The average mileage for this price range is around 110,000 to 130,000.  These cars are comparable to Honda Civics, but have a considerable amount of torque.
Joint venture cars, such as the Geo Prism are nice because they share the same components as the Toyota Corolla at a fraction of the cost.  Check out late 90's to early 2000's Prism for reliable cars under the 5000 dollar benchmark.
Lastly, Ford Taurus's have been around forever and I have quite a few friends that have been driving their used Taurus around for over 10 years without any major complications.